PERSONAL INJURY & ICBC CLAIMS
LAWYER SERVING LAKE COUNTRY
NO RESULT, NO FEE
EXPERIENCED INJURY LAW FIRM SERVING LAKE COUNTRY
OUR CLIENTS AGREE
"I was first introduced to Zach when he gave a talk and lecture to our Brokerage on the impending BC Tax changes and consequences for the Real Estate Industry and Consumers. Since that time, all of my interactions with him have been exceptional and rewarding. Zach has a rare combination of Skill and Empathy, Common Sense and Integrity, and an amazing disposition." Steve Medicoff, Vice President, Shaw Communications (Retired)
"I was fortunate enough to meet Dan in law school in 1995. I was immediately struck by his intelligence, insight and wit. Over the years and even as our paths diverged, I sought his guidance and perspective on a number of cases I have conducted. I found his analysis profoundly astute. Likewise, I always enjoyed hearing about his cases and could see the effort and skill he applied and concluded how fortunate his clients were to be assisted by him." S. George Joseph, Thunder Bay
"I was in an MVA accident 3 years ago and was injured.  I tried to deal with ICBC but they would not help in any way  so I went for a consultation with Melody, and was impressed with her expertise.  She was very kind and compassionate, but also knew all the options I had and helped me through this immensely!  Couldn't have asked for better.   She was always available and was NEVER in a rush at our meetings.  I highly recommend her!  Once again, thank you Melody, it would have been a rough road without you!" Fern Vanderklok, Vernon, BC
"I have known Catherine for 20 years as a colleague and a friend. We have worked on various legal matters together. Catherine thinks outside the box to resolve complex legal issues. She is smart and dependable." Allison Crane, Vancouver
"I was in a car accident with my infant and wasn't sure how to make a claim against the lady who crashed into us. I contacted Melody for a consultation, she was very friendly, caring, and most importantly helped answer any questions myself or my family had! I ended up hiring Melody to represent my daughter and I on the spot. I couldn't have been happier with the help and advice I received from her over the duration of my case!" S. Knutsvik, Lumby, BC
"This was my first time ever dealing with ICBC. The laws were quite different than from Italy, where I am from. I was involved in a motorcycle accident. Melody worked with me to gather all the information that was required regarding my employment losses, and made sure everything was correct. I would give her 10 out of 10. Things could not have gone better. I am very happy with the settlement I obtained, and everything Melody did to assist in my recovery." Michele D.
"I have known Melody for over 20 years as both a colleague and a client. Melody is a brilliant lawyer who is extremely ethical, and hard-working. I have observed her in court and she is persuasive, articulate, and professional. She will leave no stone unturned in advocating her client's position. I highly recommend Melody." Stephanie Fabbro
1
THE FACTS

We listen to you to discover what you need and what happened, then we work to get ICBC to cover payment for your treatment.
3

RECOVERY

We deal with ICBC communications for you, eliminating the stress of that aspect so you can focus on healing.
WHY CHOOSE MARTIN ESTATE AND INJURY LAW?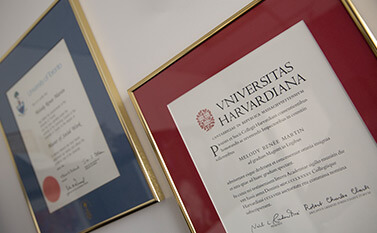 HARVARD LAW SCHOOL

Melody Martin is the only lawyer in the Okanagan to graduate from Harvard Law School. She earned her Masters in Law and was subsequently chosen to clerk at the Supreme Court of Canada, a distinction given only to the top law graduates in the country.
CONVENIENT

To better serve you, we can meet you where you are. Weekend and evening appointments are available.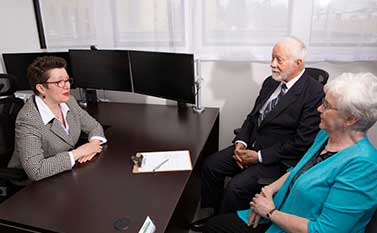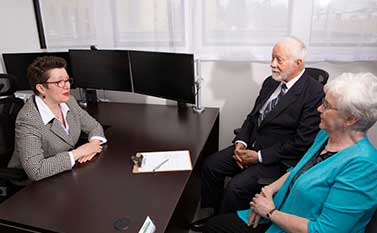 CONVENIENT

To better serve you, we can meet you where you are. Weekend and evening appointments are available.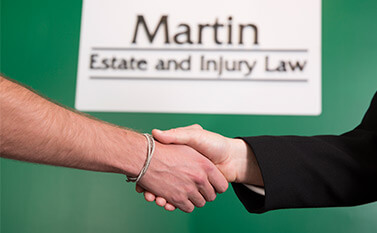 HELPFUL STAFF

Our team of professionals are easy to talk to, well educated in the legal landscape and trained to help you through your recovery.
OUR
FIRM'S
VALUES
Martin Estate and Injury Law helps you get the treatment you need to recover and the fair compensation you deserve. Melody Martin is an experienced ICBC claims lawyer serving Lake Country and located in Vernon. She is one of only a few female lawyers in the Okanagan practicing personal injury law for seriously injured accident victims. Her goals for you are recovery and justice. Serving you with experience and compassion, and just as convenient as a local Lake Country lawyer. We come to you!